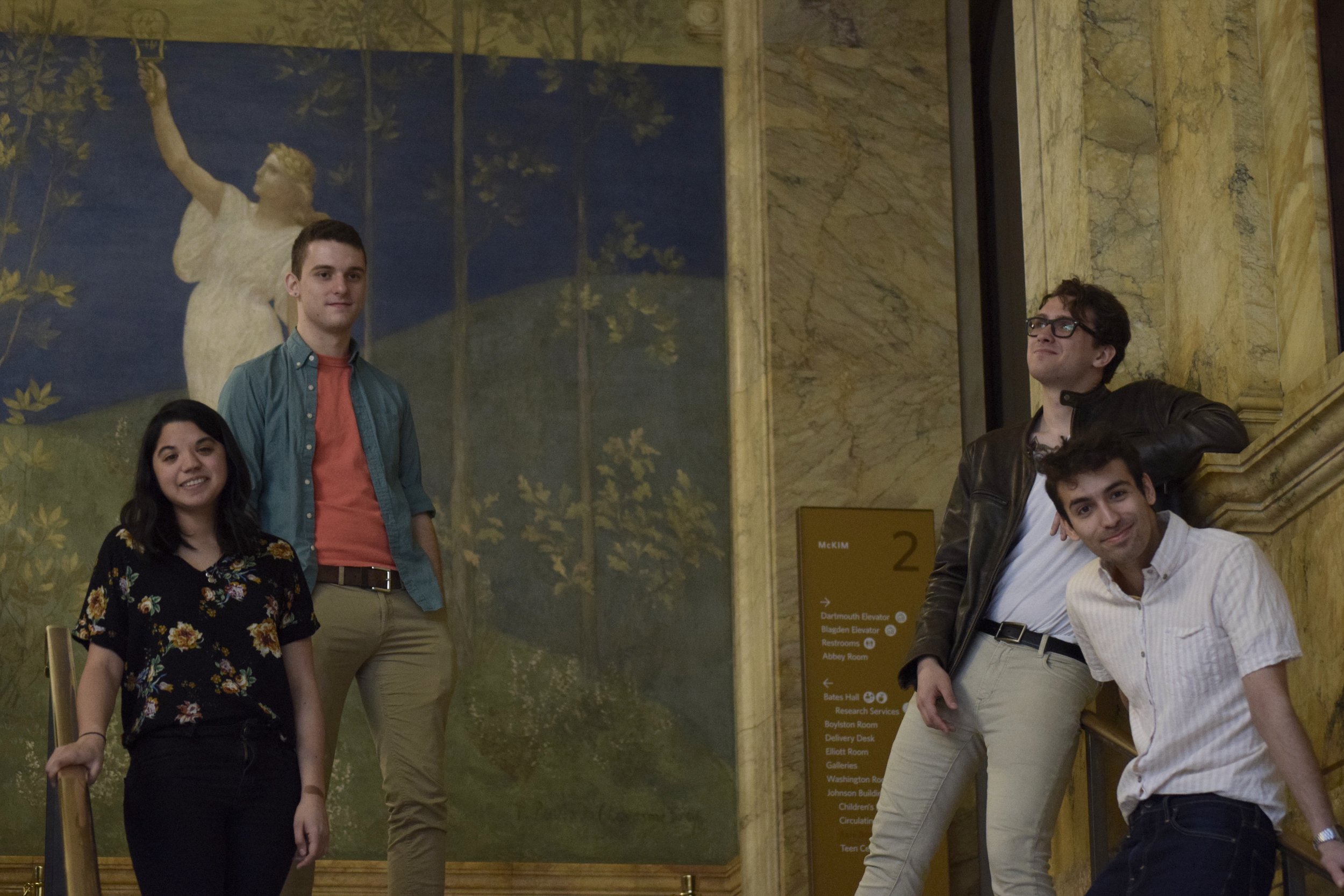 Restless rock n' roll echoes,
old-school grooves, and
optimistic indie-pop bops.
Orson & the Rosebuds is Christian DeKnatel, Tessa Berliner, Tim Orth, and Nick Smith (Figure 1).
Christian formulated Orson between physics classes, jotting down lyrics alongside coffee-stained Schrödinger equations. After meeting him in a college production of Green Day's American Idiot, Tessa joined the band with Christian's roommates — jazz/funk jammers Nick & Tim — to put on energetic and earnestly eager rock performances in the Boston and NY areas. Evolving from the wholesome origins of their collaborative debut album and lo-fi/live album sequel, O&tR now spiritedly venture into systems of orientation, reality, and reaction as they record their upcoming LP, When Up is Down, due November.
"...packed with thunderous riffs, warm harmonies and a chorus so catchy it'll stick in the mind immediately…" – Sounds Good Blog


"...a conglomerate of indie summer bops this generation deserves" – The Beat Boston


"...a refreshing, innovative slice of heaven highlighting the band's creative resolve in living color." – Music Box Pete
Soft, Comfy, Cute
Just the Hits artwork on Gilden and Toltex 100% cotton T-shirts.
Comes with a free download of our first Single EP - Hits!
Friends of Friends
A colorful cartoon world of collaboration. With a cast of characters designed by Laura Browne, the album is a celebration of fresh starts and new friends.
Enemies of Enemies
Loud, Lofi and Live. Stepping out from the screen and onto the stage, O&tR takes full form with "a conglomerate of indie summer bops this generation deserves."
When up is down
Coming November 2019.